HOW to contact the Nexeed Helpdesk and do not forget any relevant information.
Options
Mark as New

Mark as Read

Bookmark

Subscribe
Since OES v4.10 there is an easy way to contact the Nexeed Helpdesk
create support mail
After a right click on the "Engineering node" select the menu item "Create support mail ..."
Support mail
Now add some information like
- used hardware
- error description
- meaningful title
and then...
hit the send button !!!
Seit OES v4.10 gibt es eine einfache Möglichkeit den Nexeed Helpdesk zu kontaktieren.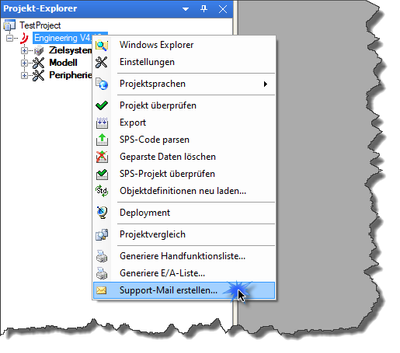 Support-Mail erstellen
Nach einem Rechtsklick auf den "Engineering Knoten" das Untermenü "Support-Mail erstellen ..." auswählen
Support mail
Nun noch einige Zusatzinformationen wie
- verwendete hardware
- Fehlerbeschreibung
- Aussagekräftigen Titel
hinzufügen und anschließend ...
auf "Senden" drücken !!!