Member
Hello everyone,
We have a big line where we are using Nexeed V2. Our line has a special configuration where we have 3 modules per station. Sometimes we have 1 HMI per module and in other situations we share one HMI per two modules like the following example (module 1 and 2 with one HMI, module 3 with other HMI).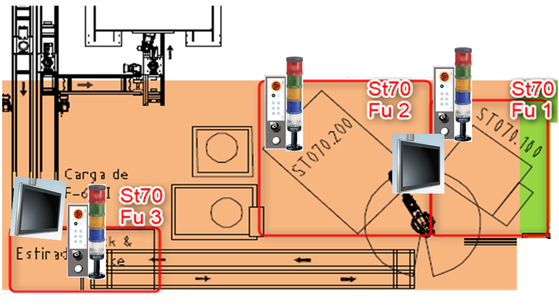 The topic is that our client has requested to hide 3rd module view in 1st and 2nd modules HMI and hide 1st & 2nd modules' views in 3rd module HMI, having something like the following view:

Which could be the best solution for that?
Because we have tried using visibility variables, disabling this checkBox (only works for some views, it doesn't hide the full module tree view):
Many thanks.