Options
Mark as New

Mark as Read

Bookmark

Subscribe
The new Machine section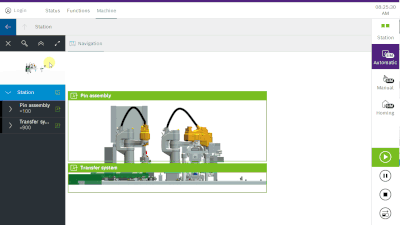 Your feedback is important to us, that's why we have redesigned the Machine section. Instead of the machine tiles used in previous versions, the re-introduced tab menu allows you to display several full-size views. The tab menu has been improved so you never lose sight of the important views. When necessary, a dropdown menu is used for additional views.
New 3D integration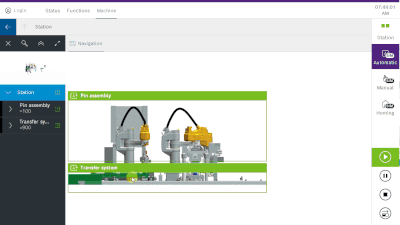 The improved 3D navigation is seamlessly integrated into the HMI. With one touch you are now able to switch between 3D and 2D navigation. Since the main menu tree always remains visible you can now jump between different machine areas while keeping track in the 3D view.
Improved search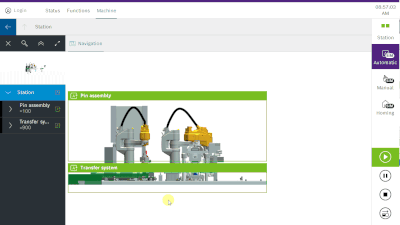 We have improved the presentation of the search results by including the designator and hierarchy path so you always know where they are located. With the menu tree expanded, the results are displayed in up to three columns, giving you a better overview.
List devices by category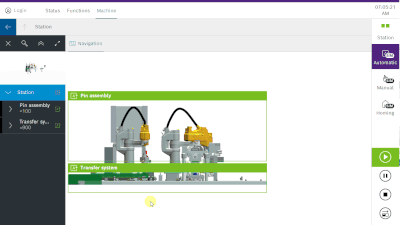 We have removed the Devices by Category from the Functions section and integrated this feature into the search function of the Machine section. Instead of entering a text for searching by name or designator, you can directly tap a device category so all the matching devices are displayed as search results.
Improved MES diagnostics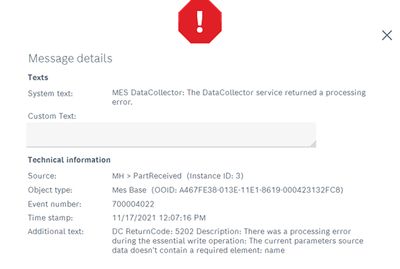 The detailed diagnostic information for warnings and errors reported by the MES is displayed in the error detail dialog as Additional Text.
Find back to the relevant view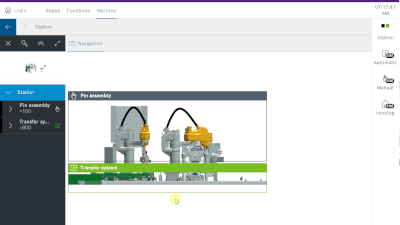 Tapping the active operation mode key always brings you directly back to the view or dialog requested by the PLC or associated with the operation mode.
In addition, the Functions tab blinks to indicate the PLC is requesting a view or dialog.
More flexible standard status tiles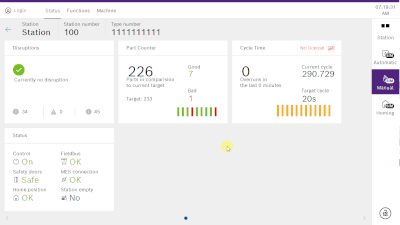 With the new version, you can decide freely on which hierarchy level(s) (Station / Module / FU) the standard widgets (e.g. Cycle Time, Part Counter) are shown.
Der neue "Maschinen"-Bereich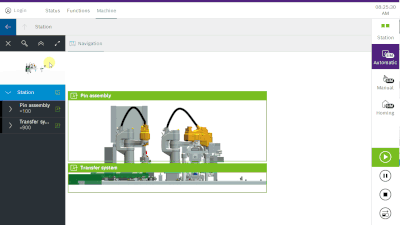 Ihre Rückmeldungen sind uns wichtig, deshalb haben wir den Bereich "Maschine" überarbeitet. Anstelle der Maschinenkacheln der Vorgängerversionen erlaubt das wieder eingeführte Tab-Menü die Verwendung mehrerer vollflächiger Ansichten. Das Tab-Menü wurde verbessert, sodass Sie die wichtigen Ansichten nie aus dem Auge verlieren. Für weitere Ansichten wird bei Bedarf ein Dropdown-Menü angezeigt.
Neue 3D-Integration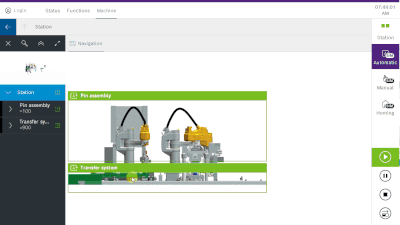 Die verbesserte 3D-Navigation ist nahtlos in die HMI integriert. Mit einer Berührung können Sie nun zwischen 3D- und 2D-Navigation wechseln. Da der Hauptmenübaum immer sichtbar bleibt, können Sie auch zwischen verschiedenen Anlagenteilen hin und her springen und dabei in der 3D-Ansicht den optimalen Überblick behalten.
Verbesserte Suche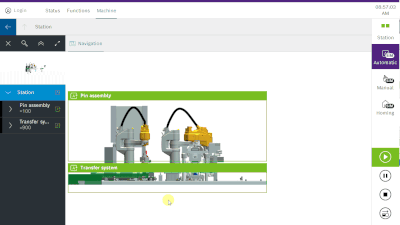 Wir haben die Darstellung der Suchergebnisse verbessert. Durch Anzeige von BMK und Hierarchiepfad wissen Sie immer genau, wo sich die Ergebnisse befinden. Bei aufgeklapptem Menü werden die Ergebnisse für die bessere Übersicht in bis zu drei Spalten angezeigt.
Geräte nach Kategorie auflisten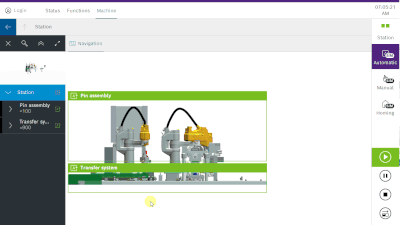 Wir haben die "Geräte nach Kategorie" aus dem Funktionen-Bereich entfernt und in die Suche im Bereich Maschine integriert. Anstatt einen Suchtext einzugeben können Sie direkt eine Gerätekategorie antippen und bekommen alle passenden Geräte als Suchergebnisse aufgelistet.
Verbesserte MES-Diagnose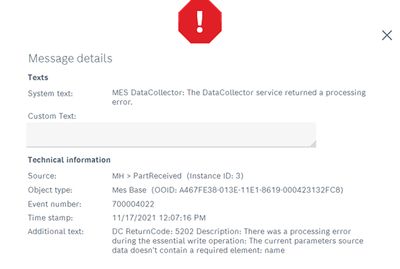 Die detaillierte Diagnoseinformation, die im Fehler- oder Warnungfall vom MES gemeldet wird, wird im Fehler-Details-Dialog als Zusatztext angezeigt.
Zurückfinden zur relevanten Ansicht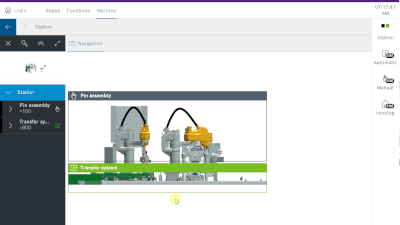 Antippen der aktiven Betriebsart führt Sie direkt zurück zur von der SPS angeforderten Ansicht/Dialog oder zur der Betriebsart zugeordneten Ansicht.
Zusätzlich zeigt der Menüpunkt "Funktionen" durch Blinken an, dass die SPS zur Zeit eine Ansicht oder einen Dialog anfordert.
Flexiblere Standard-Statuskacheln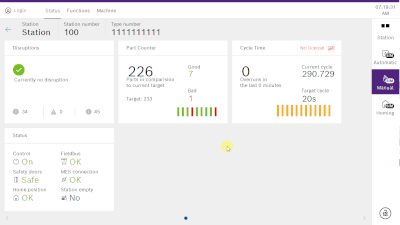 Mit der neuen Version können Sie frei entscheiden, auf welchen Ebenen (Station / Modul / FU) die Standard-Widgets (z.B. Taktzeit, Teilezähler) angezeigt werden sollen.