At present, I am testing the simulation of the axis, but there is an OPC UA error. I don't know how to set this up. If possible, please provide some reference suggestions, thank you!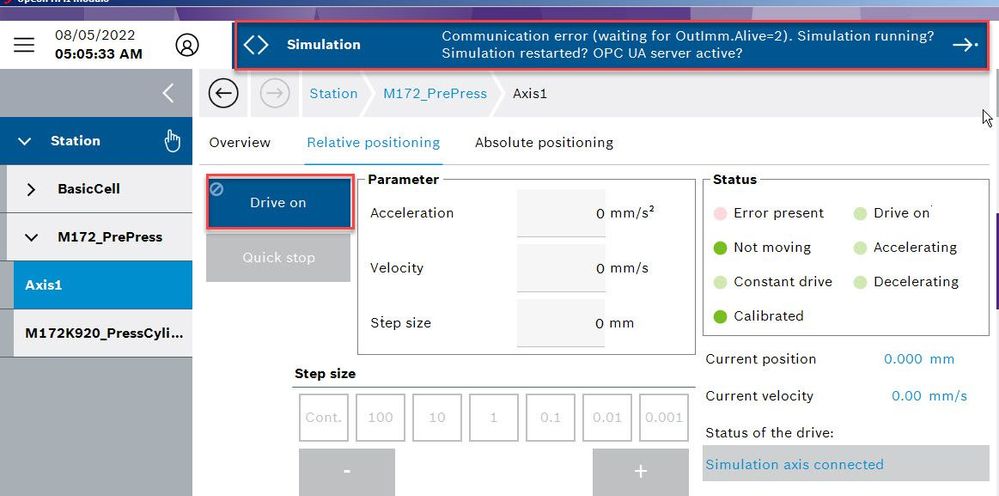 Re: Simulation of the axis
This is not a fatal alarm, it doesn't affect my simulation tests. But I still want to find out, if possible.
It's best to remove this warning 😄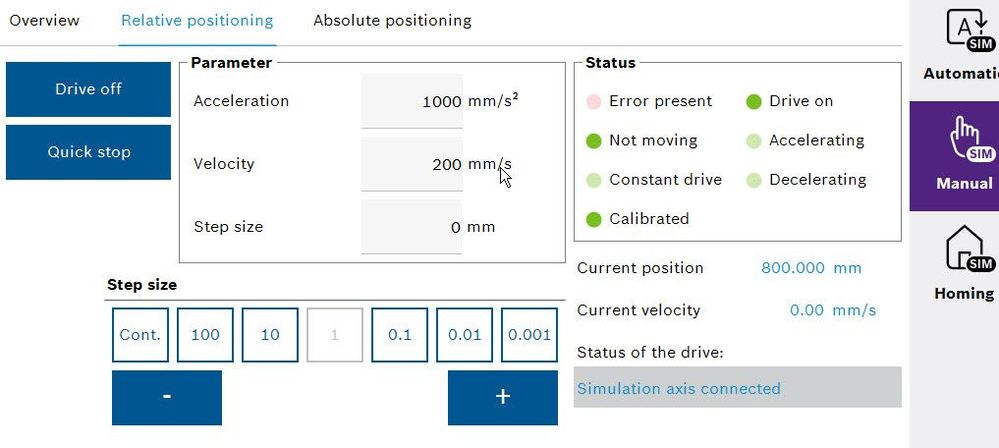 Community Moderator
You can remove this event by yourself if you uncheck this parameter of the Simulation add-on:

You need this parameter only if you are using our 3D simulation like in the example project Digital Machine .