Highlighted

New Poster
I just started with XDK and Workbench.
Tried building the simplest project.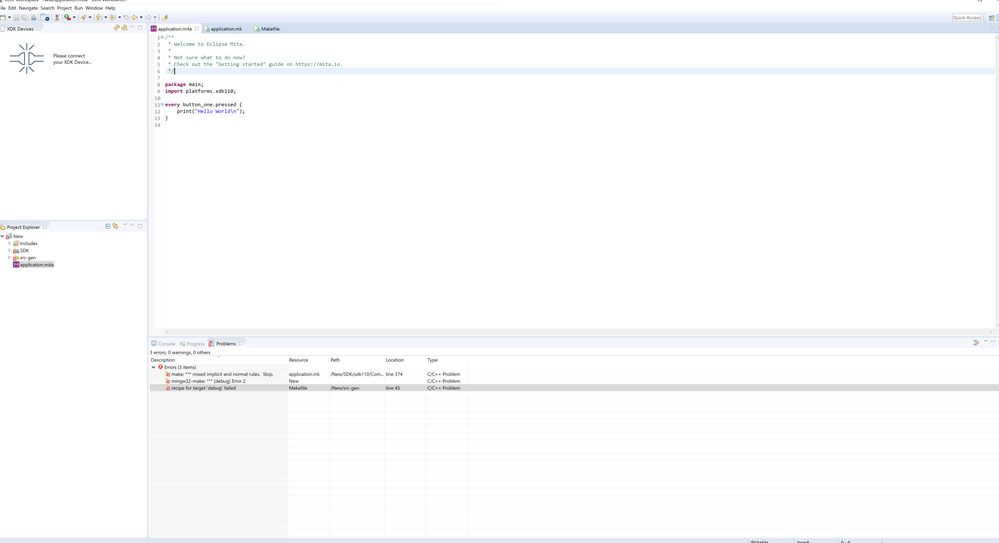 But the build failed with the following errors. Inserting both the derived files 'application.mk' and 'MakeFile'.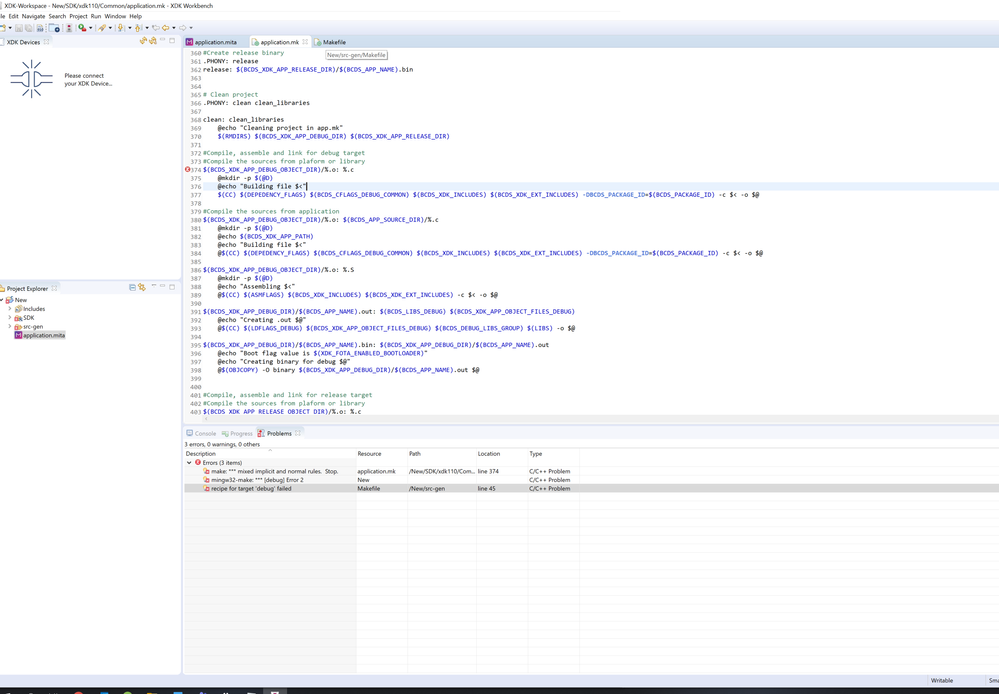 MAKEFILE: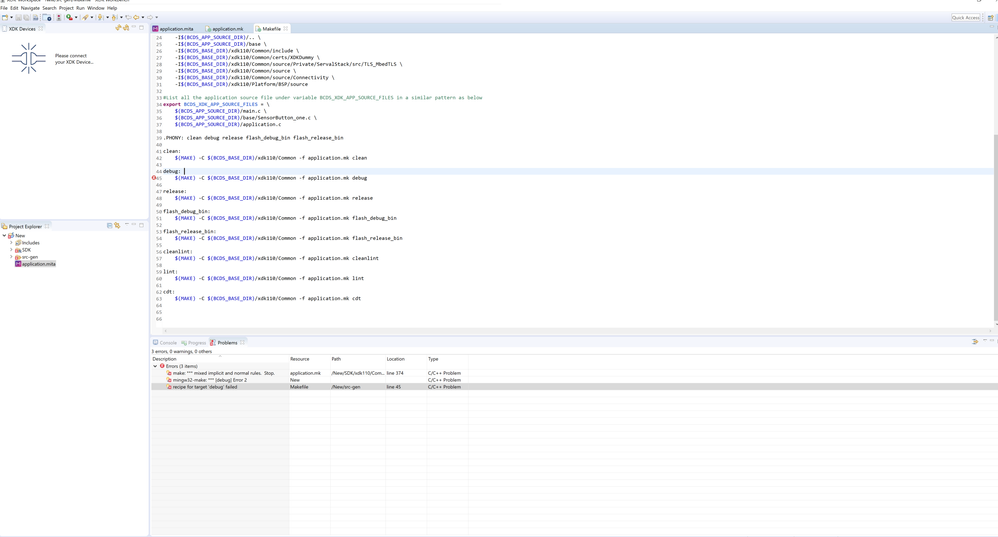 So in line 374 it shows an alert during compiling the sources. And in line 45 of MakeFile it shows error in 'debug'.
Any ideas as how to troubleshoot?