Highlighted
When testing 'LoRaThingsNetworkDemo' XDK example ('https://developer.bosch.com/web/xdk/lora1'), I suppose to see data of my application in the overview/data window, after configured application and device in 'https://console.thethingsnetwork.org'. However, after flashed application to device, it prompts 'AppControllerFire : LoRa Join Failed hence suspended the task...'
Is anyone experienced with LoRa? Please advise me what and how should I do in order to send data through LoRa.
Thank you in advance.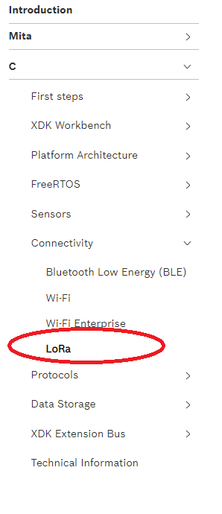 Highlighted

Established Member
Hi HZY633,
i see very little information to be able to help you. could you post more information in order to get more context, like console messages?
Do you have other LoRa devices which are able to join the LoRaWAN?
Do you have a TTN gateway or are inside the network coverage (https://ttnmapper.org/) ?
Best regards,

Francisco
Highlighted
Re: LoRaThingsNetworkDemo - LoRa Join Failed