Member
I downloaded and built one of your Demo-Projects: LedsAndButtons. I followed your instructions to debug the software using a segger j-link plus:
https://developer.bosch.com/web/xdk/how-to-debug

Programming the target seems to work, but when XDK Workbench switches to Debug-View, XDK does not find the project source code. Only Disassembly debugging works, which is not really useful: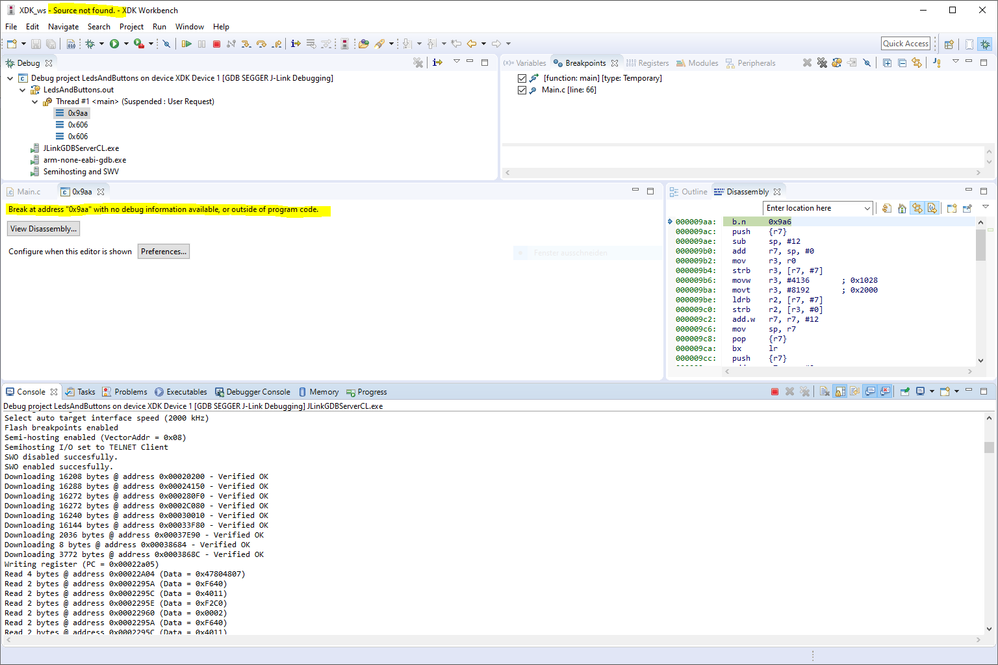 Is this a known issue of the XDK Workbench (default debugging settings), or did I do something wrong here?