Member
Hello community,
I can not run the PLC locally on my computer. After "Activate Configuration", the following error message appers. I've run this PLC project very often on my local computer and I've never had any problems.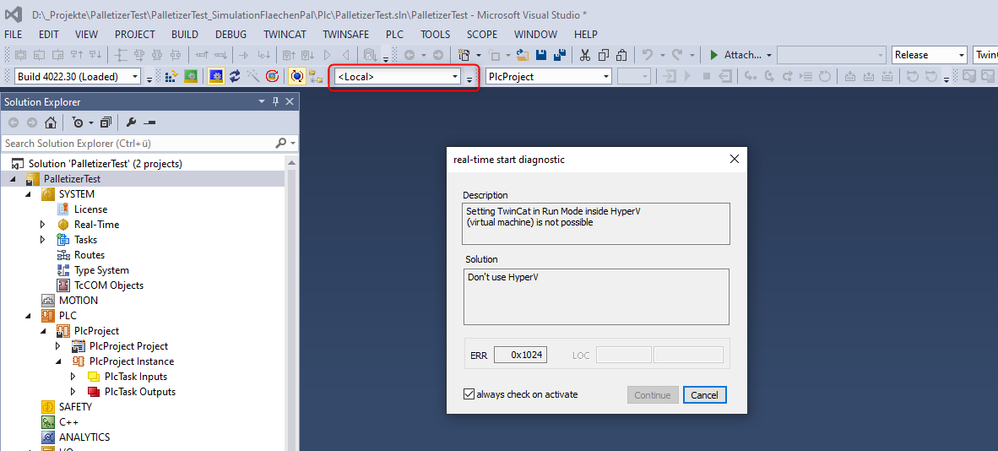 I don´t use a virtual machine.
Maybe someone knows this problem and can help me.