New Poster
OES V4.11 Pre-export topic
I tried to configure the pre-export script in OES. But when i tried to do export, there is an error happened.
The script was programmed by python. It is able to run without errors independently.
I would like to know it there any specification for the script configured here? I tried to do it with an simple batch file, OES failed with the same error.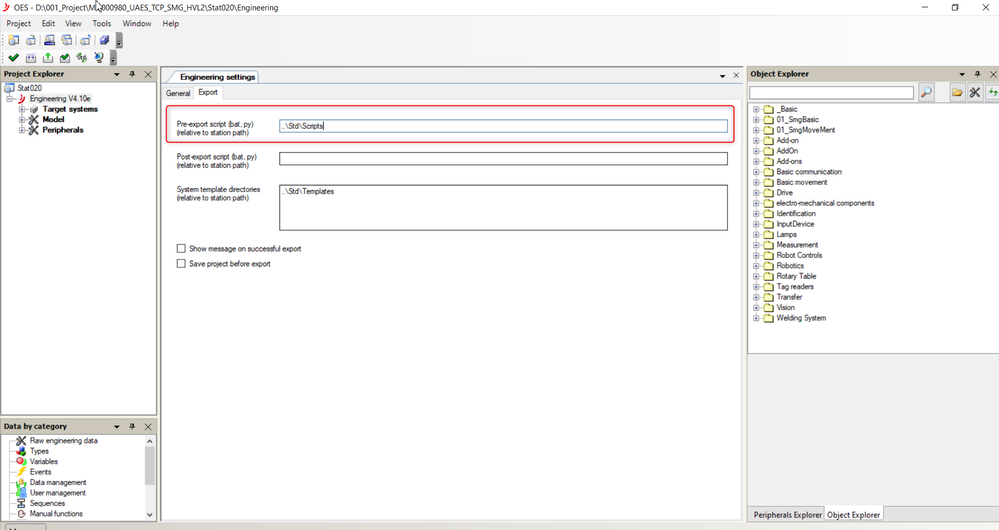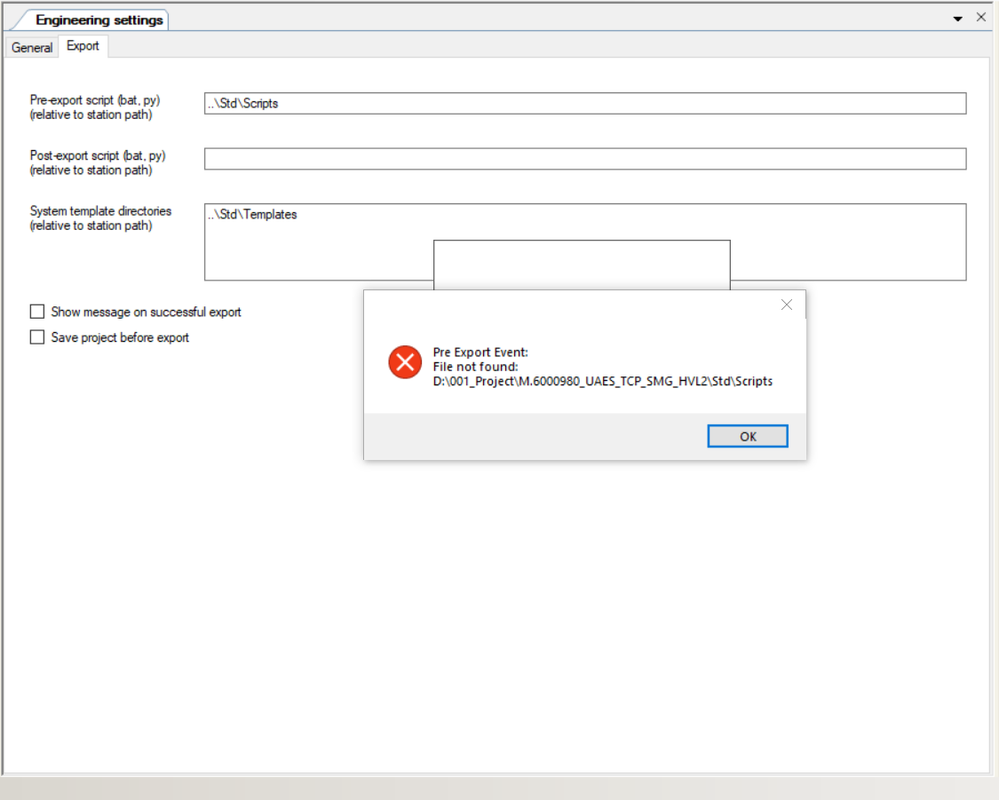 Community Moderator
Re: OES V4.11 Pre-export topic
You have specified a folder. A relative path to the export script file is needed in this place.