We have a project where mPad is used but we need to use other panel for displaying additional information on the opposite side of machine. For this display of mPad is too small so our idea is to buy some active panel with larger display directly from Beckhoff.
I need to know what steps have to be done to run HMI on any panel without preinstalled Control plus image.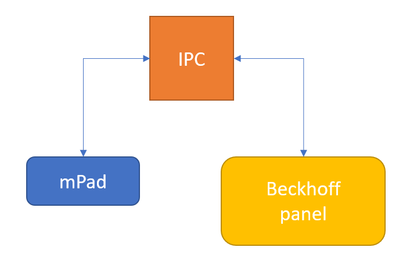 Community Moderator
There are serveral options for you. Depending on the Control plus Version you are using. The following hardware that is mentioned will be available in our cataloge.
If you are using Version 1:
If you check out the release notes of the Image Stick you will see that we already support active displays. In case of V1 there is the CPx7xx series of Beckhoff. This active display can either used as a stand alone plc or you can use it as an active display. To switch it's operating mode, please have a look into the documentation of the Image Stick. Here you will finde how to change the operating mode of the panel.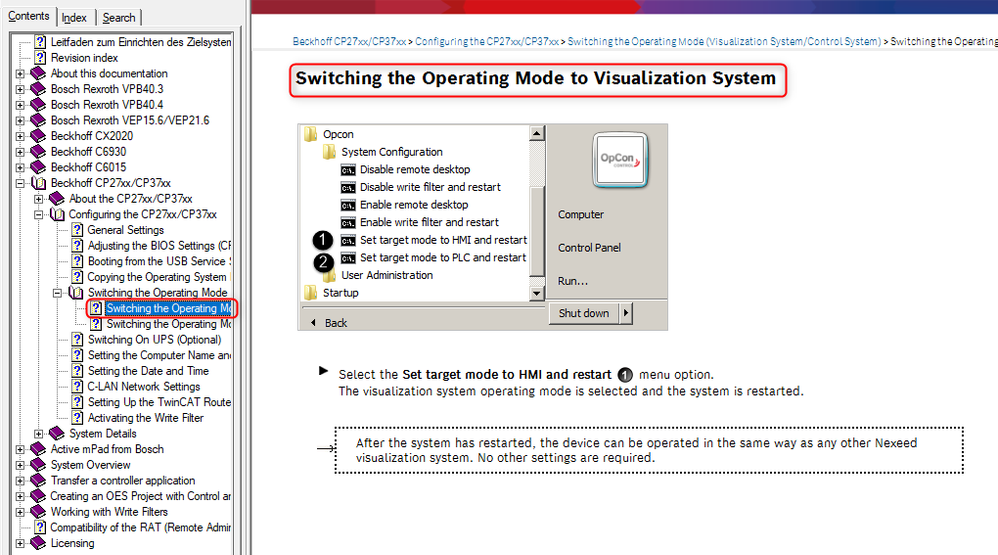 For Control plus Version 2:
You can choose between two different panels. The Rexroth VR31.xx will be automatically in display mode, like the active mPad is or you can use the Cpx7xx.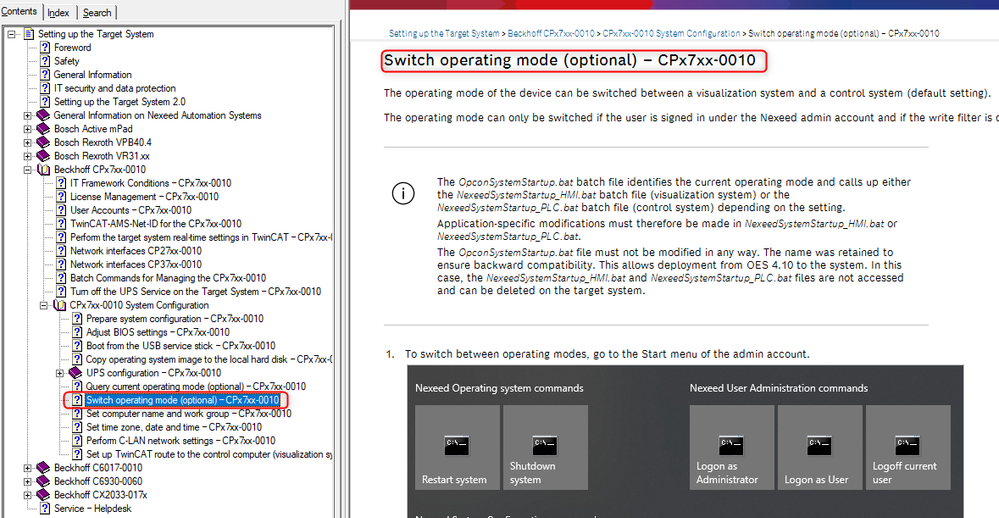 Last but not least. You can change the operating mode of every plc that is imaged with our Image Stick to display operating mode. In case you need more performance.
Re: Can HMI Compact run on any active panel (PC)?
That is exactly our case. We will use CP2716 panel as secondary display at V1 project.
Thanks for your answer and also for additional info!

Community Moderator
Re: Can HMI Compact run on any active panel (PC)?
Just to avoid confusion: This question is not about HMI compact but about HMI modulo V4 aka Control plus HMI.