Member
Opcon Modulo OES3.2d pop up diaglog
There is a pop up dialog when i am programming with OES3.2d.
It is uncertain when this pop up dialog would appear.
When i click 'close' button for several times, this dialog will disappear.
Is anyone have ideas about this issue?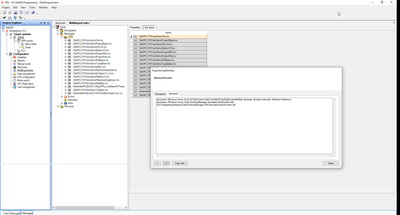 Community Moderator
Re: Opcon Modulo OES3.2d pop up diaglog
The error occurs within the 3rd-party code of the docking frame used by OES, so it is hard to tell what's the reason. Does the error still occur or is it fixed for now?
In some other cases, deleting the auto-saved layout has helped. You can delete this folder without losing any valuable information:
C:\Users\<YouUser>\AppData\Roaming\OpCon\OES_V3.2\Config\Desktops