Highlighted
MyModule does not show URL Input
After registering as a developer my Cobi app shows a new module with the name "MyModule". According to the documentation I should see an input field to enter the URL of my module/application but the input field does not appear. The module seems to hang in a loading loop. Here is a screenshot: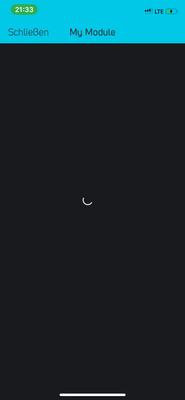 Is there something else that I have to do to get this to work?
Highlighted

Community Moderator
Re: MyModule does not show URL Input
Hello divid3byzero,
Yes, we introduced a small glitch in the SDK modules in our latest iOS release. The patch to fix this will come out.
Until then, we suggest either one of the following alternatives:
Try with an Android device.
Keep developing on the simulator
We will let you know as soon as the fix for iOS is there.
Highlighted
Re: MyModule does not show URL Input
Can you say anything as to when the said update will be delivered? It's been a while now and it is still not working.